Homes and condos for rent are sometimes hard to find in San Diego for a number of reasons.

1. The rental market is very tight with a shortage of inventory and high demand.
2. The good ones go very quickly.
3. There is no single source of information to find rental properties.
(Some are advertised by Property managers, some are posted at online shopping sites, some are advertised with classified ads, and some may only use a sign in the front yard.)
4. And many are listed in the Multiple Listing Service (MLS).
You can search online for those that are listed in the MLS.
By going to "Property Search" in this site, you can do your own Search for Rentals.
Here are instructions and a guide for doing your own Rental Search online.

>>> FOR A PRINTABLE COPY OF THESE INSTRUCTIONS, please Click Here. <<<

How to Search for Rental Properties using www.GeorgeCooke.com

Step 1: Go to www.GeorgeCooke.com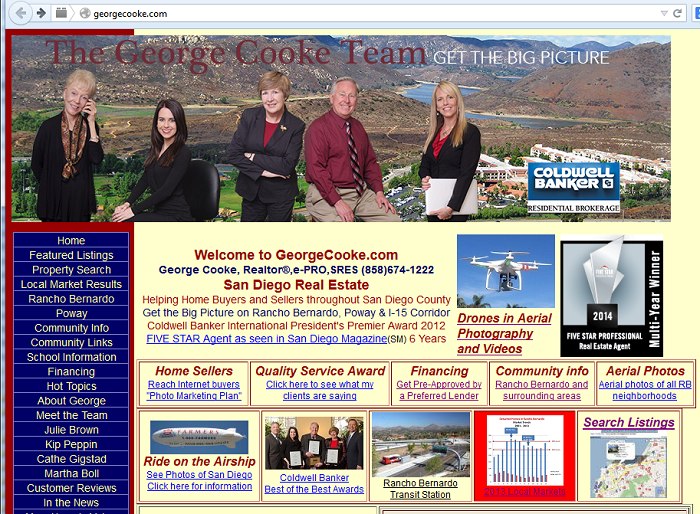 Step 2: From the Home Page, click on either "Property Search" or "Search Listings"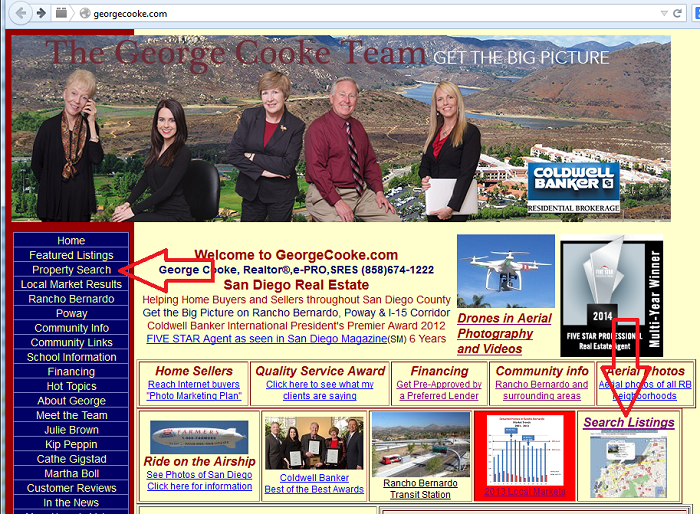 Step 3: From the Property Search Screen, you can search for all listings in San Diego County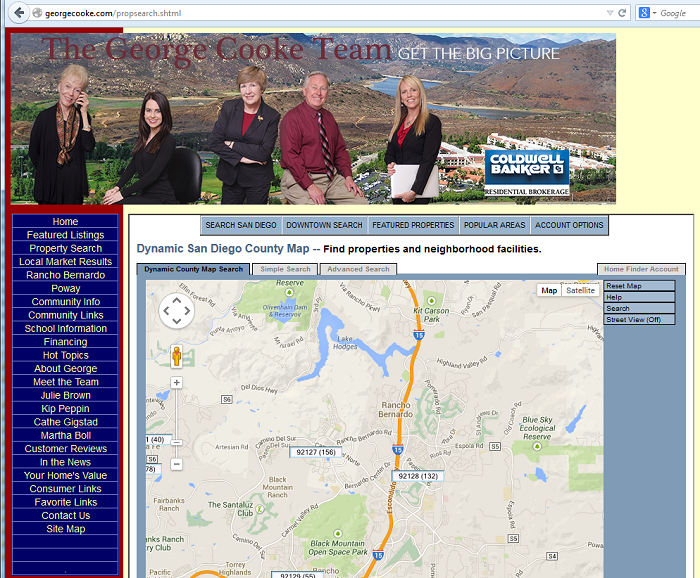 Step 4: Let your mouse "hover" on "Search San Diego". (A drop down menu will appear.)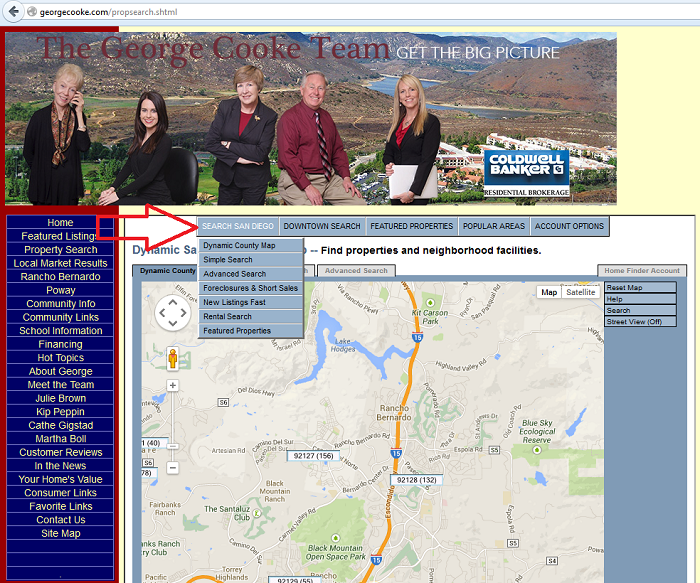 Step 5: Click on "Rental Search" in the drop down list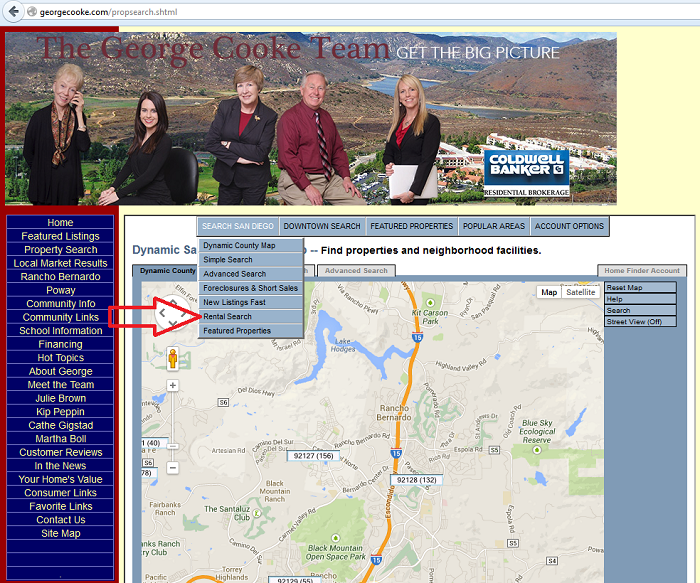 Step 6: The Rental Search by Zip Code screen will appear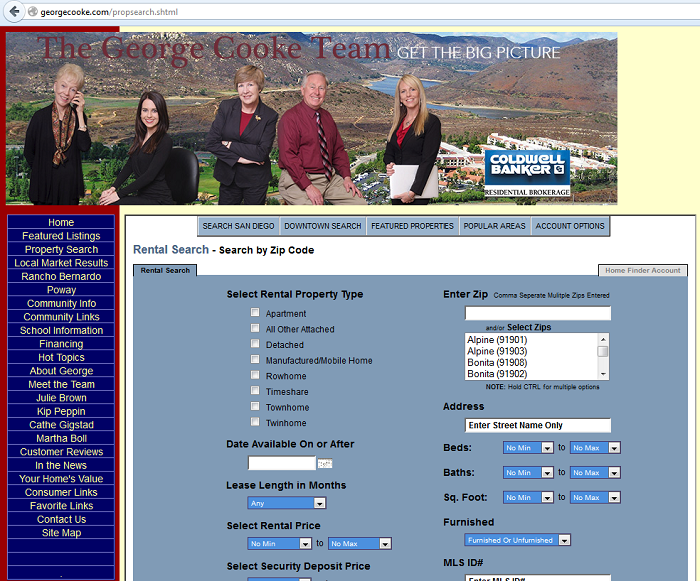 Step 7: Enter Search Parameters, such as "Rental Property Type", "Zip" and "Rental Price"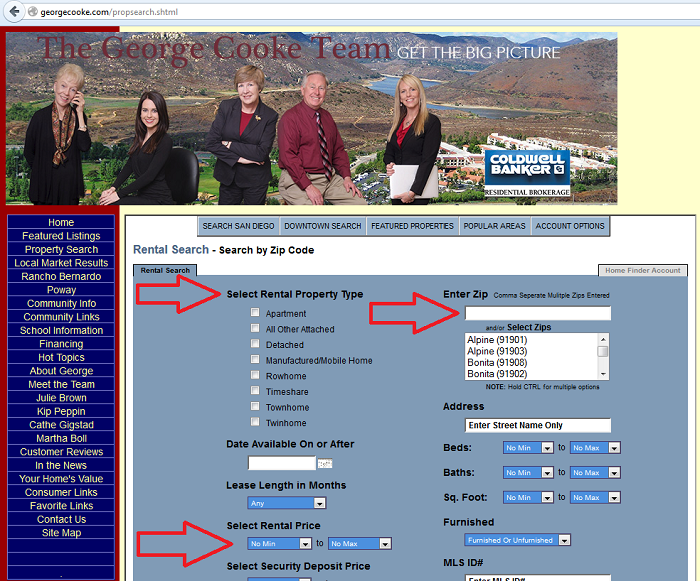 Step 8: In this example, I selected several property types, zip code 92128, and a maximum monthly rent of $2200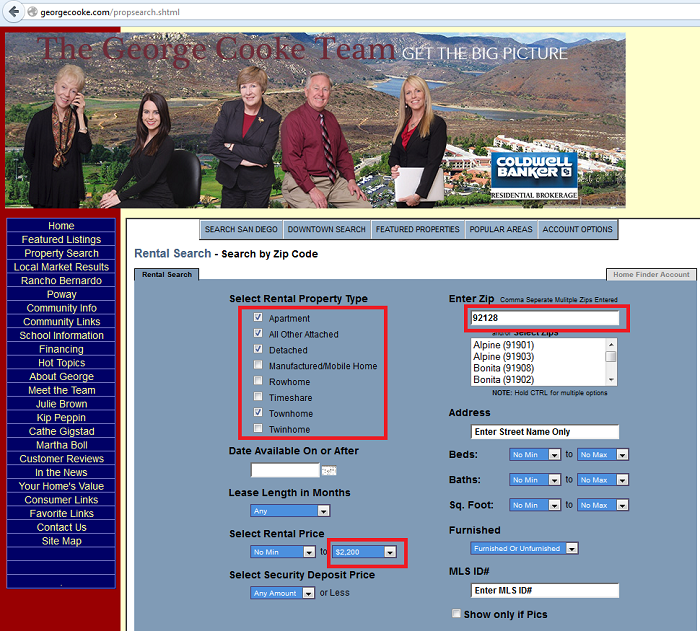 Step 9: Now click on "Submit Search" near the bottom of the screen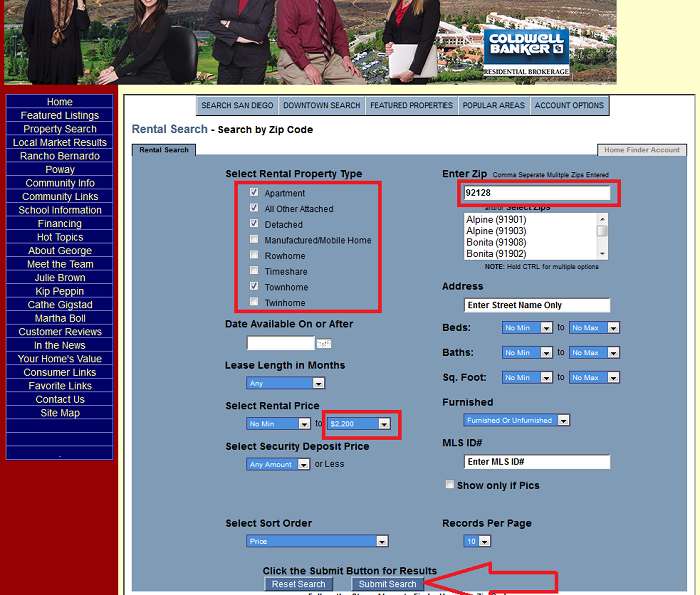 Step 10: The Results show 13 Rental Listings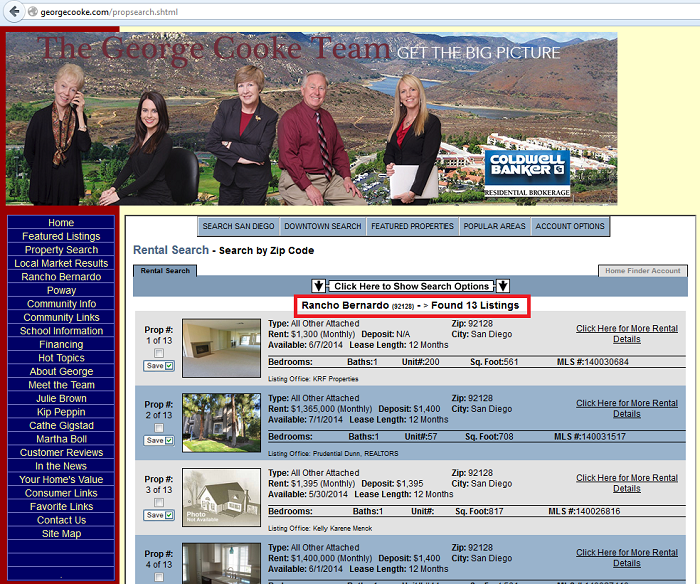 Step 11: Click on any of the properties for "More Rental Details"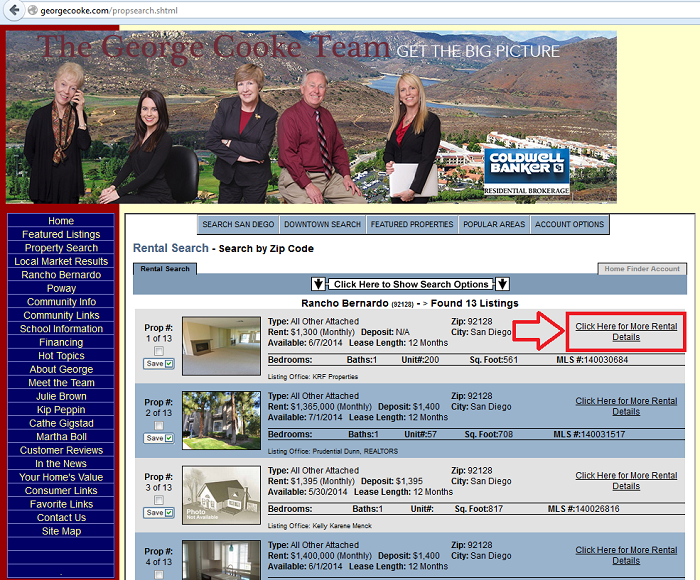 Step 12: Here is the Detail Page for the selected property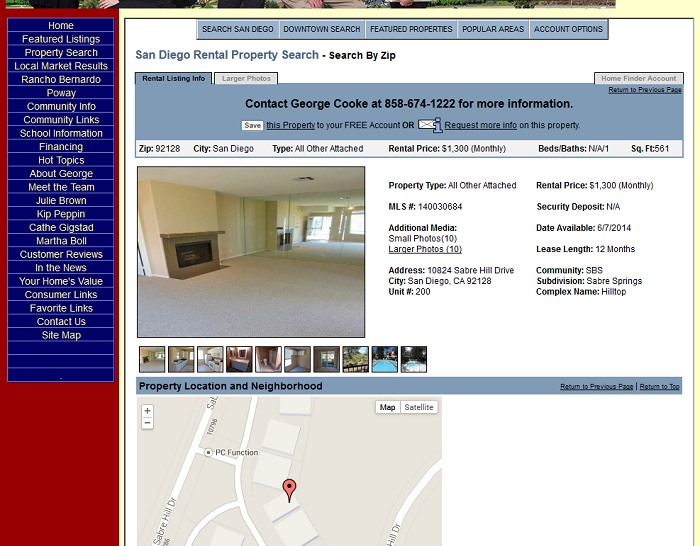 For more information on any rentals found, just contact me by telephone or email, so I can put you in touch with the Rental Agent or Property Manager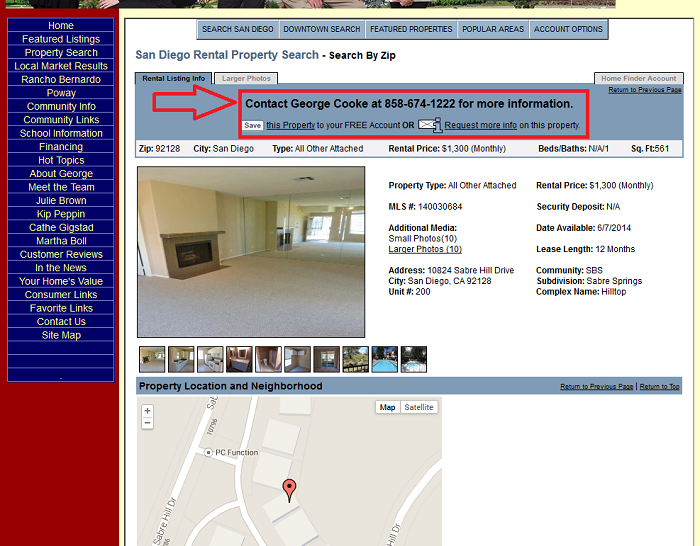 George Cooke, Realtor®, CalBRE # 01435275
Coldwell Banker Residential
(858) 674-1222
George@GeorgeCooke.com
www.GeorgeCooke.com

>>> For a PRINTABLE copy of these instructions, please Click Here. <<<

You can call George at (858) 674-1222 or send an email to George@GeorgeCooke.com.

To Search the MLS on your own, click on "Property Search".