Efforts began in San Diego to rebuild following the Fire Storm of October, 2007. This included several areas throughout San Diego County, including the City of San Diego, the City of Poway, and Rancho Bernardo.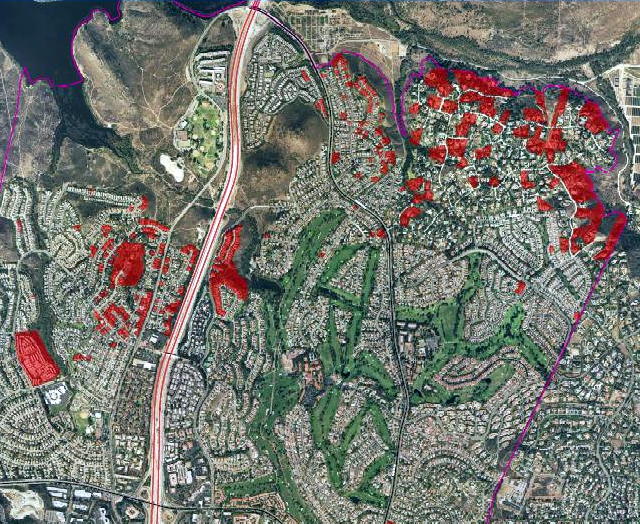 Aerial map by SanGIS - Rancho Bernardo Firestorm 2007. Red areas are fire damaged parcels.
(Accuracy of data not guaranteed 100%)
Here are some important sources of information.
RB United - A Coalition of groups for rebuilding Rancho Bernardo
http://RBUnited.com
City of San Diego - Emergency Fire Information
http://sandiego.gov/newsflash/firealert.shtml
List of Fire Damaged Homes in Rancho Bernardo
http://genesis.sannet.gov/infospc/templates/cd5/images/pdf/homes_destroyed_in_rancho_bernardo.pdf
San Diego County Emergency Webpage
http://www.sdcountyemergency.com/
For specific questions you can call George at (858) 472-4286
or send an email to George@GeorgeCooke.com.