A milestone in Rancho Bernardo's history occurred early in 2009 when the new Rancho Bernardo Transit Center on West Bernardo Drive opened its direct access ramps to the I-15 Managed Lanes project. A park and ride lot and bus transfer area also opened, although construction on the actual Transit Facility is still about two years away.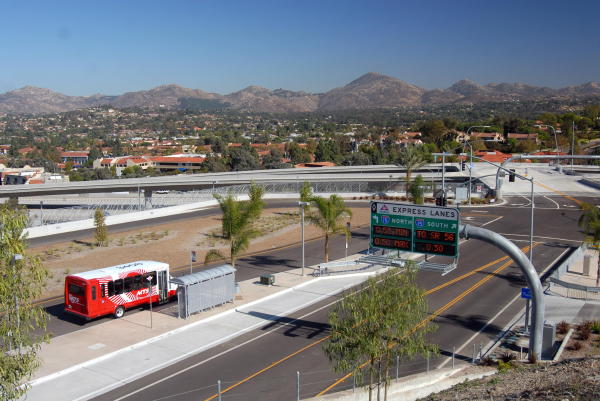 The new transit center is already getting a lot of use by carpoolers, commuters, FasTrak users, and transit riders who have discovered the convenience of its direct access to the I-15 (HOV) Managed Lanes.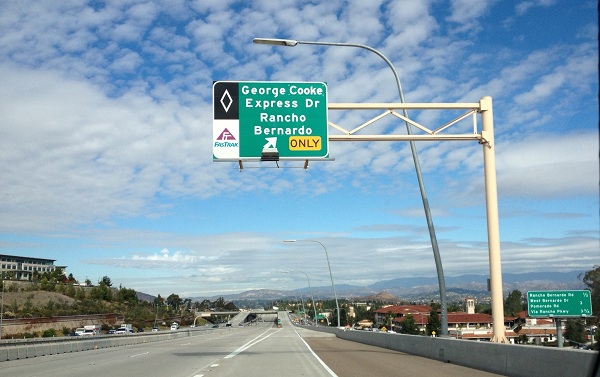 The new street that runs through the center, George Cooke Express Drive, connects West Bernardo Drive with the freeway's direct access ramps, providing easy access to the transit station and the Park-and-Ride facilities.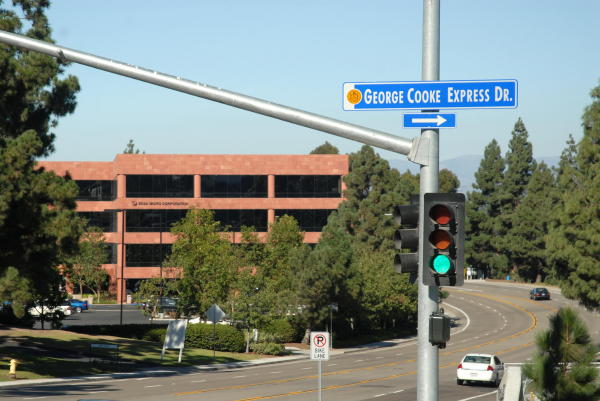 According to George, "this is a tribute to all the community volunteers who got involved working with government officials and transportation planners to find the best possible location for the new transit center".

The community of High Country West was a central player in this project. Residents who were here nine years ago remember the original proposal which called for development of the transit station on High Country West's designated open space hillside. High Country West residents saw those plans for the first time when they were presented by transportation officials in a meeting at the HCW Club in March, 2000.

Needless to say, there was opposition, and an uphill battle began to convince government and transportation officials to relocate the RB Transit Center to its eventual location in the RB Business Park. The grassroots campaign that ensued was an outstanding example of the community and residents coming together to protect and improve their community. The campaign started with a petition drive, and was followed by years of meetings, public hearings, workshops, letter writing, news stories, TV interviews, and lobbying with public officials.

The new Transit Center is poised to become a Rancho Bernardo landmark, bringing innovative regional transit services to Rancho Bernardo residents and to the businesses up on the hill.

For more information about the I-15 Managed Lanes project and the Transit Stations along I-15, you can visit the TransNet website at KeepSanDiegoMoving.com.